Om Timer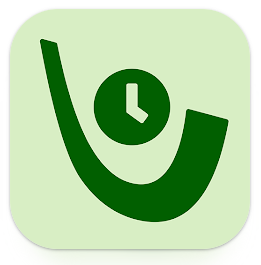 Om Timer is a countdown timer that keeps your flow going.


Om Timer allows to create sequences of countdown timers. When you start a sequence, its first timer starts counting down. When it is done, its action is triggered. The default action is to play a sound when each timer is done. Next, if there are more timers in the sequence, the next one is started. And so on. This way, you can create a series of timers to pace your activities.
Om Timer can be useful for people practicing different activities, such as meditation, work, meetings, sport, training, yoga and mindfulness. For example, one could do 25 minutes or work followed by a 5-minute break. This is how the pomodoro technique is usually practiced. The practitioner can then start over their sequence when they are ready to do another one.
To rename your sequence, go to the "Sequences" page, click the "Edit" button next to a sequence and then change the text in the "Name" text field and click "Save".
To add a new timer, go to the "Timer" page, click on the "Add" button at the bottom of the list of timers. You can them give it a name and a duration and choose a sound to play when it's done.
To start the whole sequence, click the "Play" button at the top of the "Timer" page, or click the "Play" button next to the first timer. It's also possible to start the sequence from the second timer, or starting from any other timer in the sequence. Once it's done, the next timer in the sequence will start, until it's the last timer.
Send us some feedback via our support page.