Conversion Table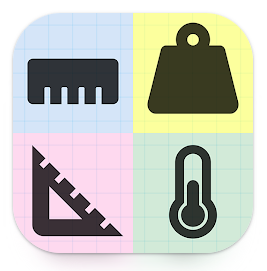 Convert measurement units with ease.


Choose a unit type and then enter a value in any of the fields in order to see it converted to every other measurement unit type.
Conversion Table supports converting many different measurement unit types:
angles (degree, gradian, radian, revolution)
area (acre, arpent, hectare, square feet, square kilometers, square meters, square miles)
distance (centimeters, feet, inches, kilometers, meters, miles, millimeters)
force (kilogram-force, Newton, pound force)
fuel consumption (gallon per mile, kilometer per liter, liters per 100 kilometers, liter per kilometer, mile per gallon)
pressure (Bar, Pascal, pound per square inch, atmosphere)
speed (feet/second, kilometers/hour, knots, meters/second, miles/hours)
temperatures (Celsius, Fahrenheit, Kelvin)
volume (liter, milliliter, US legal cup, US gallon, US ounce)
weights (grams, kilograms, metric tons, milligrams, ounces, pounds)
Simply enter one value and see it converted in every other value.
Send us some feedback via our support page.